CHILDBIRTH EDUCATION - FITNESS PROGRAMMING - BIRTH PROFESSIONAL TRAINING
MamasteFit is dedicated to teaching expectant families how to approach pregnancy and birth with confident and empowerment!


We want you to understand the science of birth so that you can better navigate it as a family, feel strong during pregnancy, and recover with intention in the postpartum period.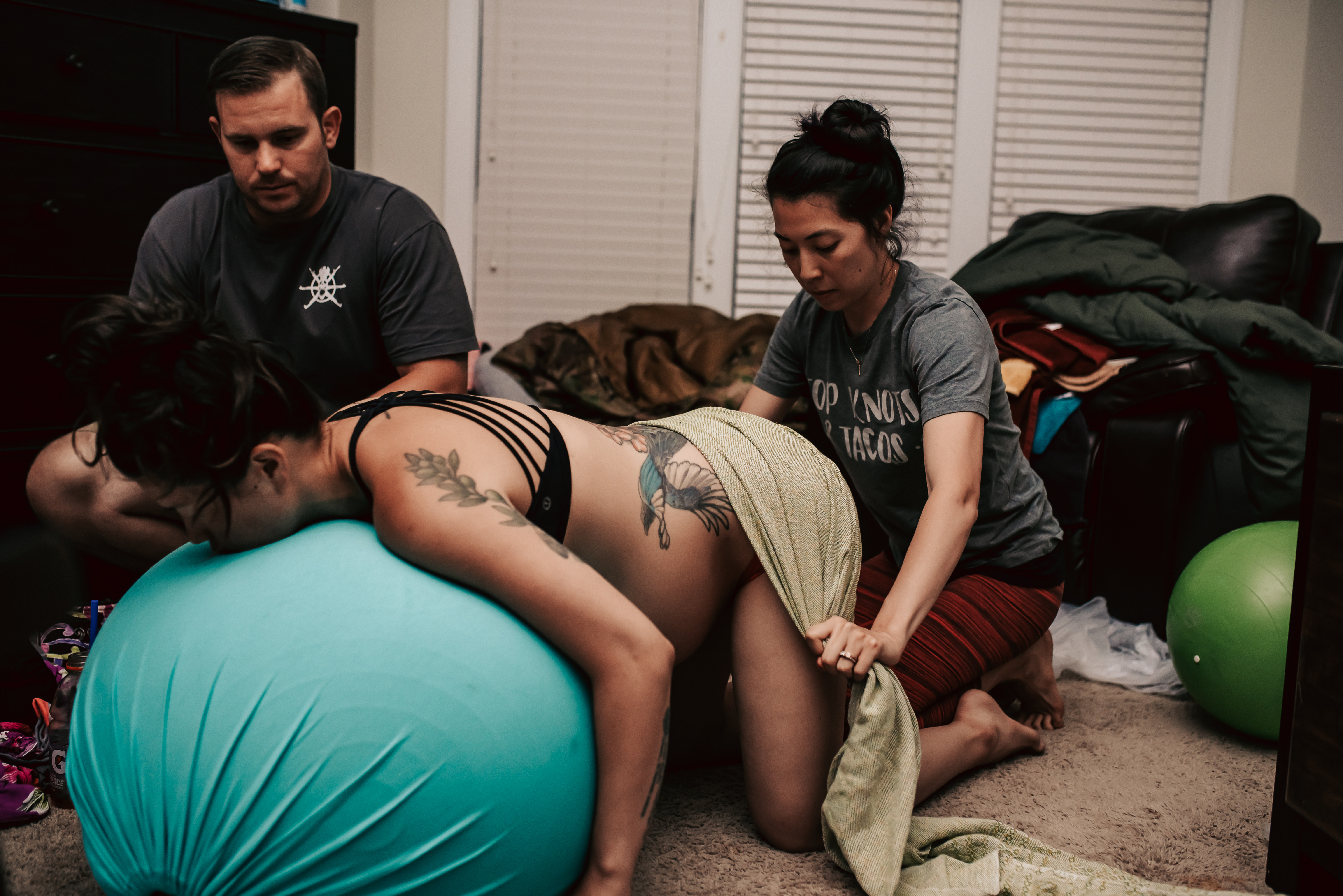 We have five childbirth education options:
Prenatal Fitness Programs
We offer three different options for fitness training throughout pregnancy:
1) Our 36-week Prenatal Fitness Programming + Education Course. This course is a strength and conditioning fitness program, offering 4x strength training sessions & 1x optional pelvic stability focused training session per week. This program can be started at any time.
2) 3-Week Pelvic Stability Accessory Program. This program offers shorter workouts designed to be added onto your current routine or as a standalone program.
3) 4-Week Labor + Birth Partner Prep Program. This program includes offers fitness training for both you and your birth partner for the final month of pregnancy, designed to help you prepare for birth. The program also includes educational videos on labor positions and comfort techniques + conversational prompts to prepare for the postpartum.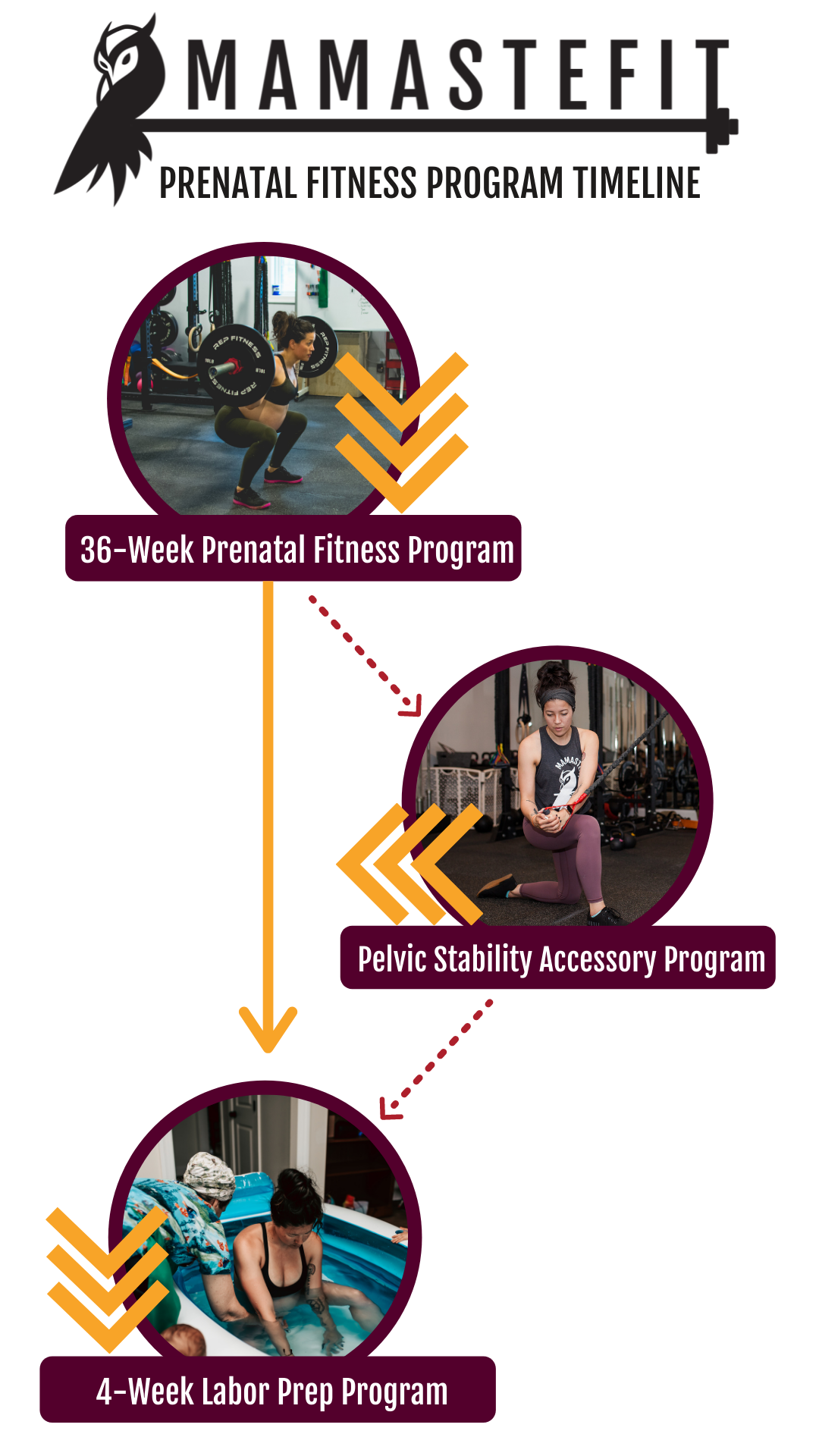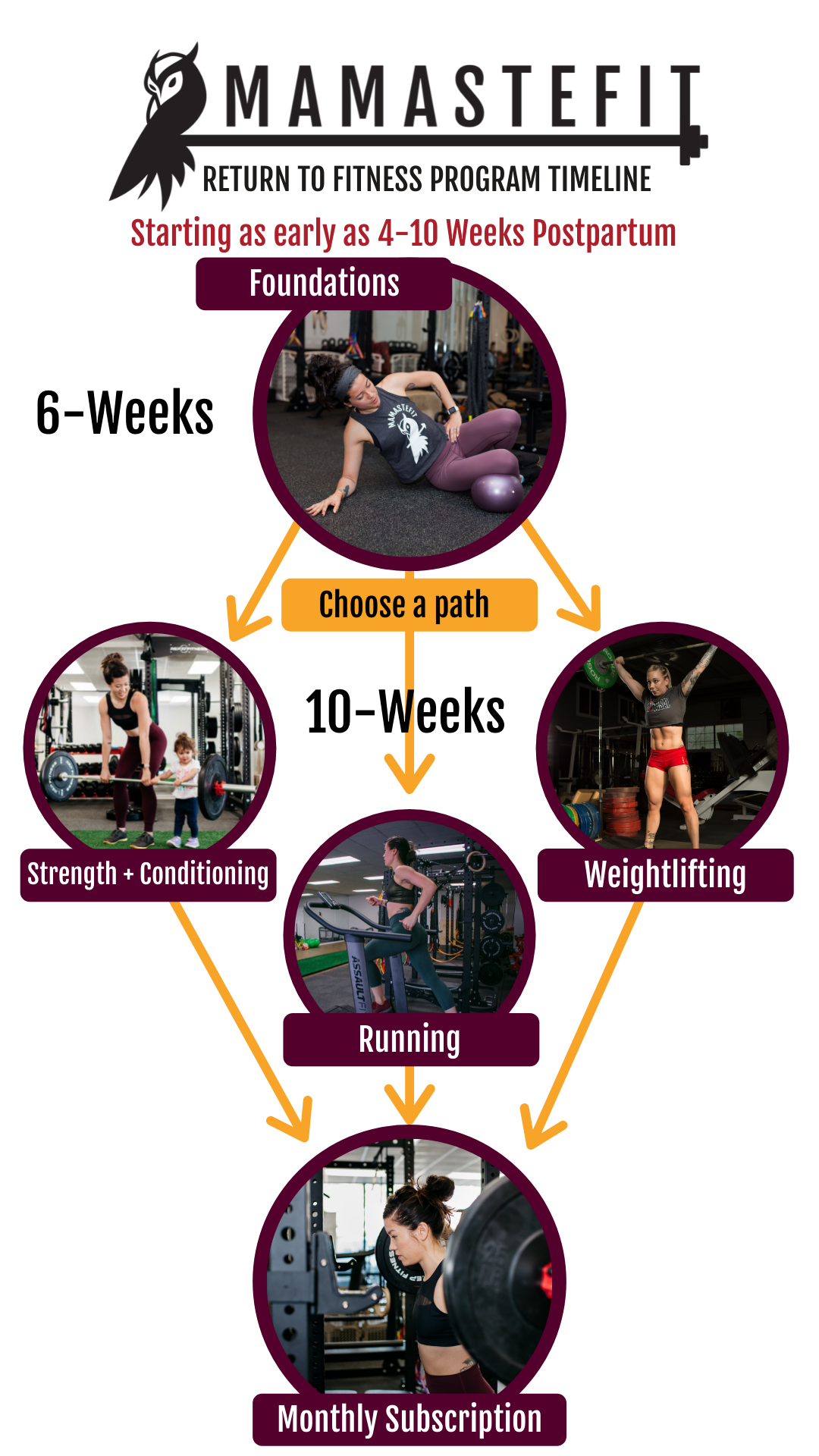 Postpartum Fitness Programs
We offer several options for postpartum return to fitness depending on your type of birth (vaginal or c-section) and fitness goals.
1) Our 16-Week Return to Fitness Program has four variations: Postpartum/C-Section & Gym/At-Home. This program includes the 6-Week Return to Foundations Program + a structured return to fitness focused on strength and conditioning. This program will help you return to general fitness and develop a solid base to return to your desired sport.
2) The 16-Week Return to Running program includes the 6-Week Return to Foundations and the 10-Week Running Follow-On Program. This program focuses on building a strength to support high-impact activity. There is an emphasis on single leg strengthening, plyometrics, and an introduction towards sustaining long periods of high-impact exercise.
3) The 16-Week Return to Weightlifting includes the 6-Week Return to Foundation + 10-Week Weightlifting Follow-On Program, which helps you return to Olympic Lifts and dynamic movement. This program is our most advanced postpartum program and is recommended for experienced lifters or CrossFit Athletes.
4) Follow On Program: Monthly Subscription Fitness Program. This program is designed to be started after completing one of our 16-week postpartum programs or greater than 6 months postpartum. This program is pushed out in 4-week cycles with different focuses, with one de-load week between cycles to reset. This program is focused on strength and conditioning training.
Childbirth Education Courses
Birth Professional Courses
"Gina is a great source of knowledge for different laboring/pushing positions. Gina really encouraged and educated my husband on things he could do to help me and made him feel more comfortable with birth. We attended the childbirth education class and strongly recommend taking that class, especially if it's your first baby."
- MamasteFit Doula & Childbirth Education Client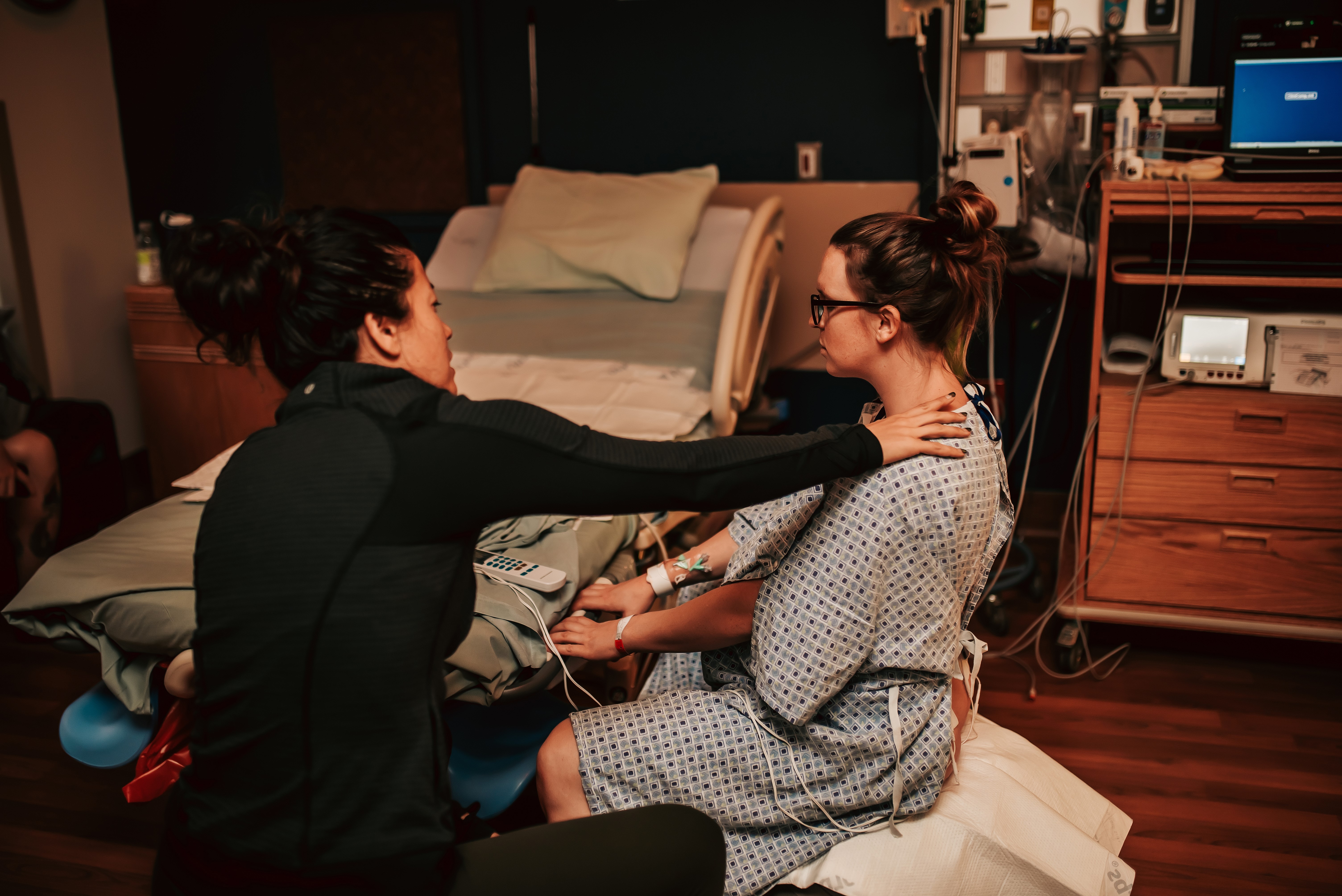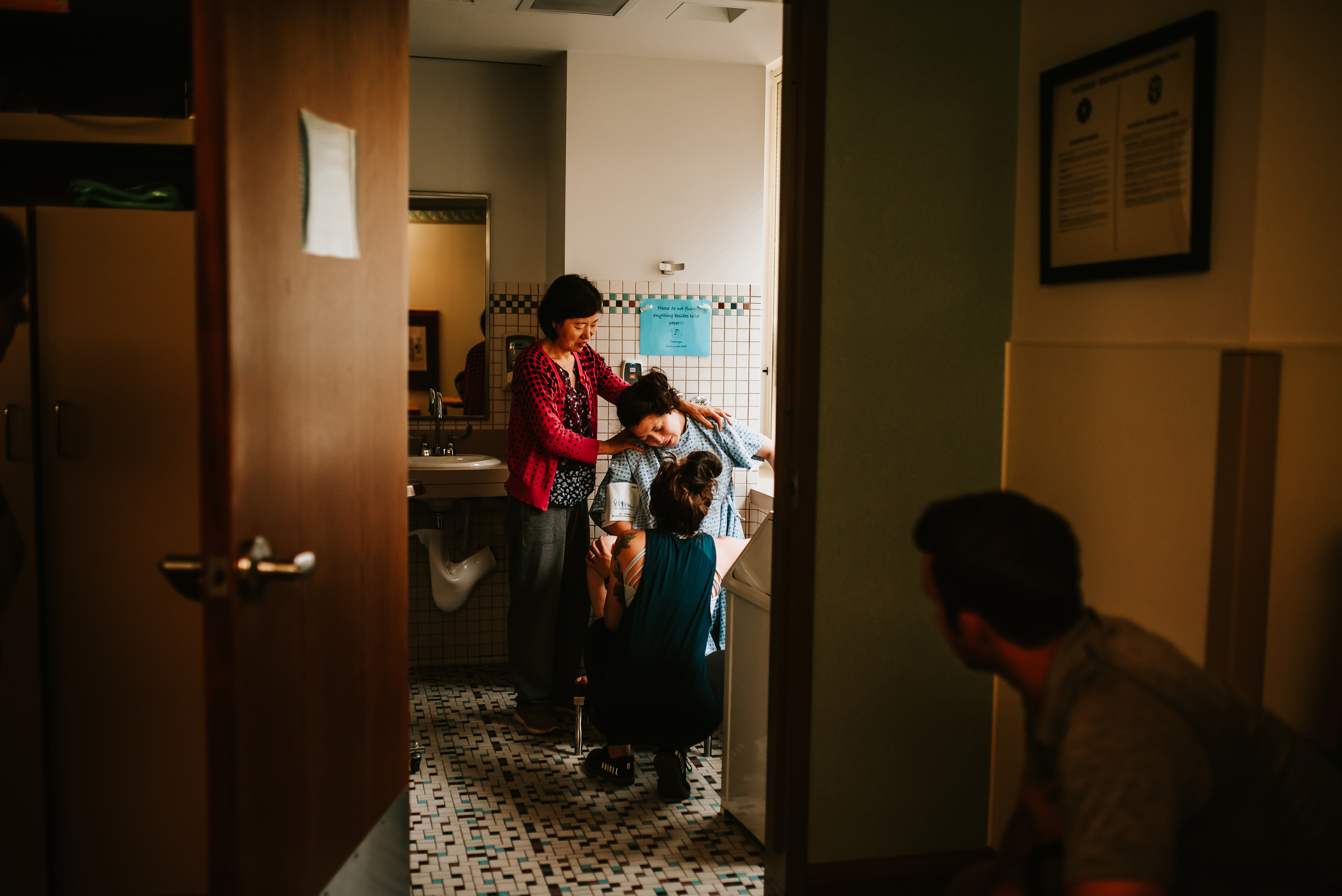 "This class is not only beneficial for first time parents but as a second time parent we found it far more informative than the child birth class we attended at the hospital with our first child. Gina has great props and visuals to help you understand what is happening to your body during the various stages of labor, and teaches you and your partner various comfort techniques."
-MamasteFit Doula & Childbirth Education Client