The MamasteFit Birth Workers Course outlines how to approach supporting pregnancy and birth with anatomy, physiology, and evidence-based information. Support your patients and clients by understanding what is happening during labor; the anatomy of the pelvis and baby's movements; and more!
This course is approved for 8 ICEA contact hours!
The Birth Workers Course includes:
Anatomy and Function of the Pelvis, Uterus, and Supporting Musculature & Ligaments
Physiology of Pregnancy & Labor: Learn what is happening to better support your clients/patients
Prenatal & Labor Complications: Understand what complications could arise, how to potentially prevent these complications, and treatment options.
Prenatal Comfort Measures: Learn solutions to common prenatal discomforts and methods to achieve balance in the uterus during pregnancy for optimal fetal positioning.
Pelvis Biomechanics: Learn how to open the pelvis more depending on what is actually happening during labor
Birth Options from a Birth Worker's Perspective: Understand what options are available to educate your client/patients and facilitate communication with the expectant family and their birth support team.
Labor Comfort Measures: Learn how to enhance comfort during labor with emotional, mental, and physical techniques; and alleviate issues that may arise throughout labor.
Postpartum Recovery: Understand how to support the immediate postpartum and initiate the healing process for the new mother.
This course also includes printable PDFs to share with your clients/patients to help educate them on a variety of topics relating to pregnancy and birth!
What are birth workers saying about this course??
"I loved all the resources that you included along with each section as well as the outlines you included in each video, which helped for note taking. As a chiropractor and future doula, it is really helpful to know the labor biomechanics and which areas of the pelvis need to be opened based on what stage of labor, and the movements/positions needed to accomplish those, which really made sense in my head. I also loved that you both weren't preachy or cookie cutter about any method or recommendation--I feel many birth-related continuing education can impose views or push methods but you guys really emphasized that everything is situation dependent and most important, dependent on what the birthing person wants/needs!"
"This course is just so amazing!!! I really can't recommend it enough to birth doulas of all walks of life and varying experience. I took this about 5 months after my DONA weekend workshop class to gain more education and review for an upcoming birth and it exceeded my expectations. It's super organized with visuals, videos, and very comprehensive notes. It especially deepened my understanding of human anatomy so as a birth doula and can more readily know what's happening and go with the mom's body and not accidentally do the opposite of what position is needed in that stage of labor. It gave good medical overview on interventions and showed that those are effective as a tool when an educated calm decision has been made for plan of care. And I loved the labor and delivery nurse's input from her expertise and how both the nurse and birth doula worked together for excellent patient care. Excellent course!! Thank you!!!"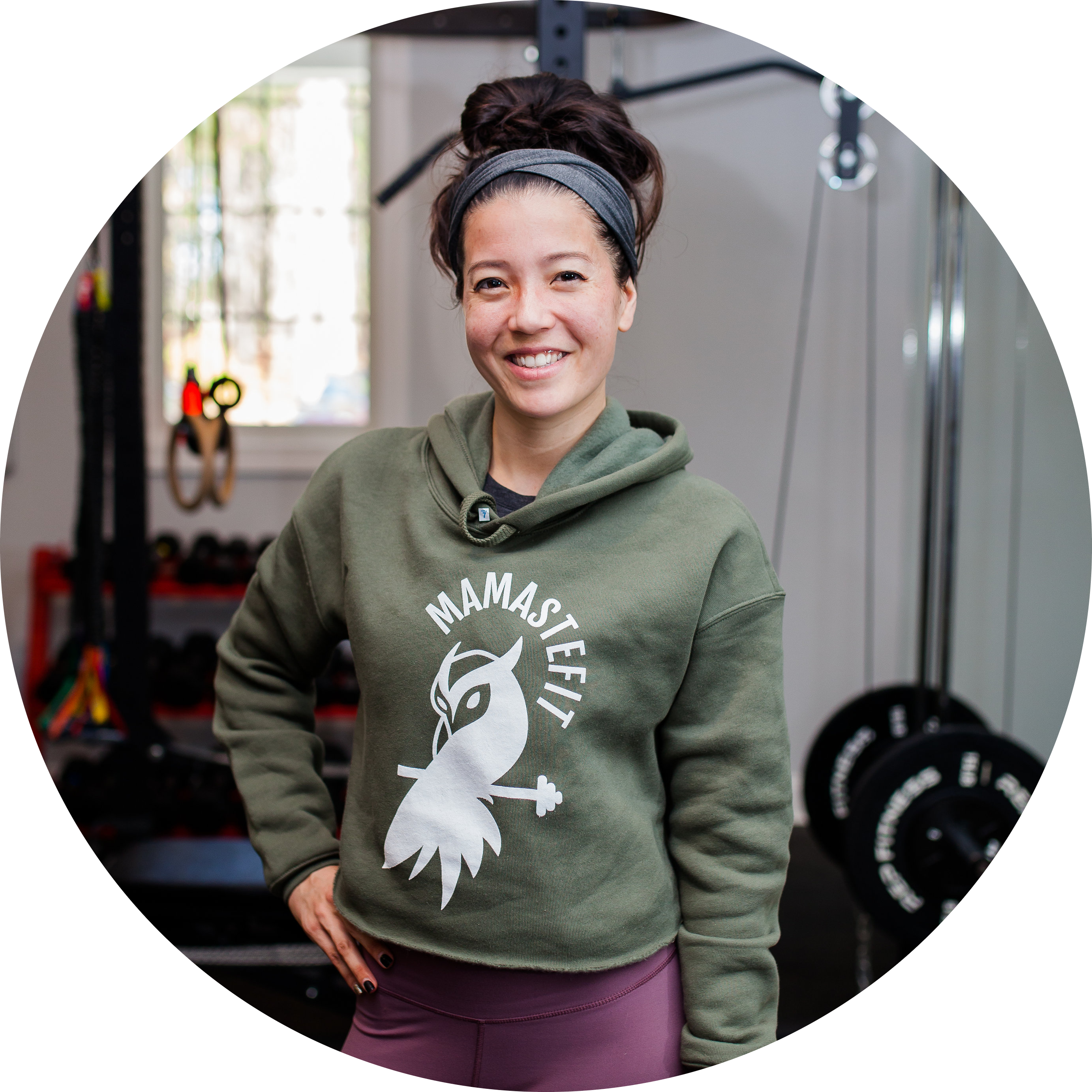 I'm the head coach and birth doula at MamasteFit, with my Masters in Exercise Science. I've been supporting births for the past few years, and will be sharing my experience as both a fitness trainer and a birth doula.
I exclusively train prenatal and postpartum clients, and have developed several fitness programs supporting this population. As a birth doula, I focus my support on empowering birthing person to trust their intuition and enhance their birth experience without interference.
I'm a labor and delivery nurse, and have supported women in labor for the past six years!
I share the medical perspective of labor in this course, and am passionate about supporting birthing persons in labor as a nurse!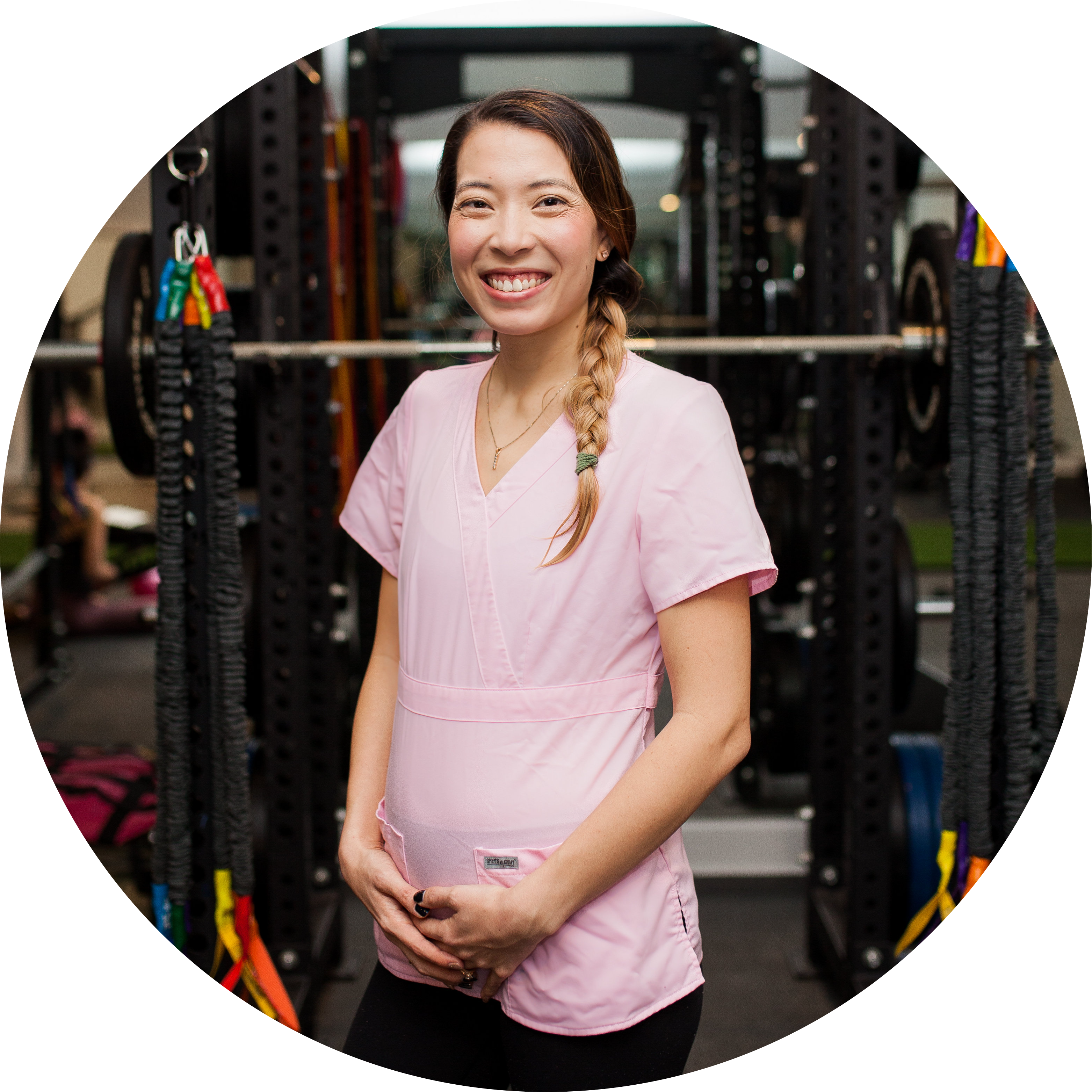 What are birth workers saying about this course??
"I love how everything is broken up into sections and all the information is concise and summarized along with the attached resources. I especially enjoyed the information about pelvic floor breathing, alignment and other teaching points that can be helpful to practice early in pregnancy. Usually in doula practice 2 prenatals are offered, but now I offer 3-4 in my practice in part bc of this course. I try to include an early prenatal if possible and teach about the breathing, pelvic floor health, alignment, meditation, and other daily activities that can be beneficial to do throughout a pregnancy. You really are making a difference, and I love following you on Instagram and encourage my clients to follow you as well. Thank you so much!!!"
"I LOVE THIS COURSE SO MUCH! The depth of it cannot compare to any other course or class I've taken. As a doula, I feel so much more confident after taking this course in being able to explain to my clients and also to know the specific techniques that can really help during labor. I plan on retaking this course to better know the material. I love that I can access it any time whenever I need a refresher. And Gina is awesome! She answers my questions and comments back so quickly. Go Mamaste!"