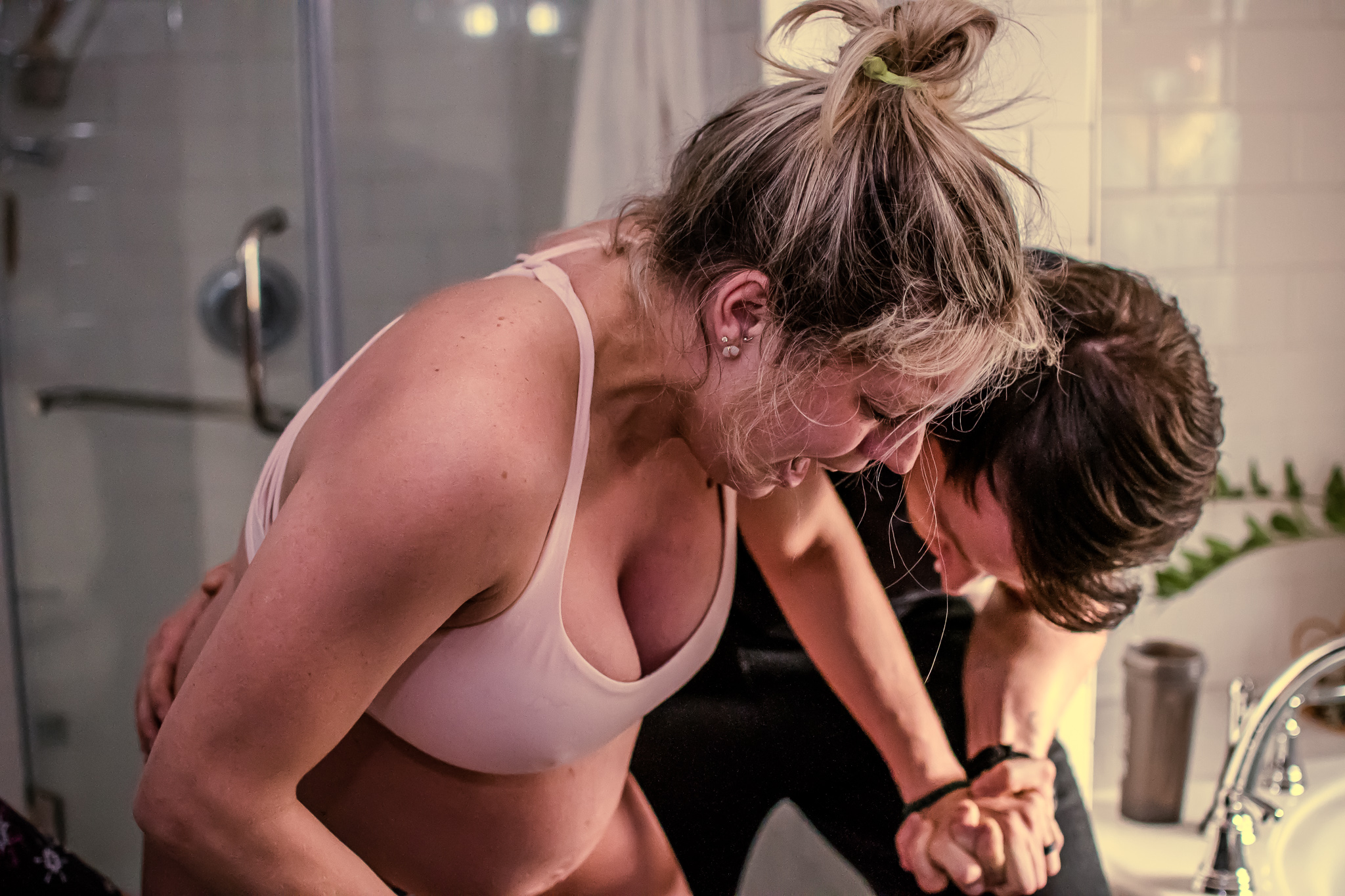 Prepare for birth with your partner!
This program includes:
4-Week Labor Preparation Fitness Program for You (16 Training Sessions)
4-Week Birth Partner Prep Fitness Program for Your Partner (16 Training Sessions)
8x Labor Position & Comfort Technique Lessons
8x Postpartum Planning Conversational Prompts
Prepare For Birth Physically with Education on Labor Support & Comfort
Prepare for birth with your partner! This program includes a 4-week fitness program, 16 training sessions, for the birthing person and birth partner. Each fitness program is designed to meet the demands of your role in birth.
For the birthing person: helps baby move into an optimal position; upright, strengthening movements to help you maintain your stamina during labor; and then a taper to help you feel ready for birth.
For the birth partner, the fitness program focuses on increasing the strength of the chest, triceps, and back to help you better provide continuous labor support.
Then, the program expands to education on laboring positions and comfort techniques plus conversation prompts to help you both plan for the postpartum period.
The education side includes images and video explanations of pushing positions and coaching, counter pressure techniques, labor positions, comfort techniques such as the TENS or guided relaxation.
This program is delivered via an e-book with links to educational videos and exercise demonstrations.
Required Equipment:
Dumbbells *(set, varying weights for you and your partner)
Resistance Bands *(2-3 resistances) + Place to Attach those bands
Mini Band* x 1
Box* or step up surface
Bench* or couch
(*please note this is an amazon affiliate link, and we receive a small commission if you purchase through our link)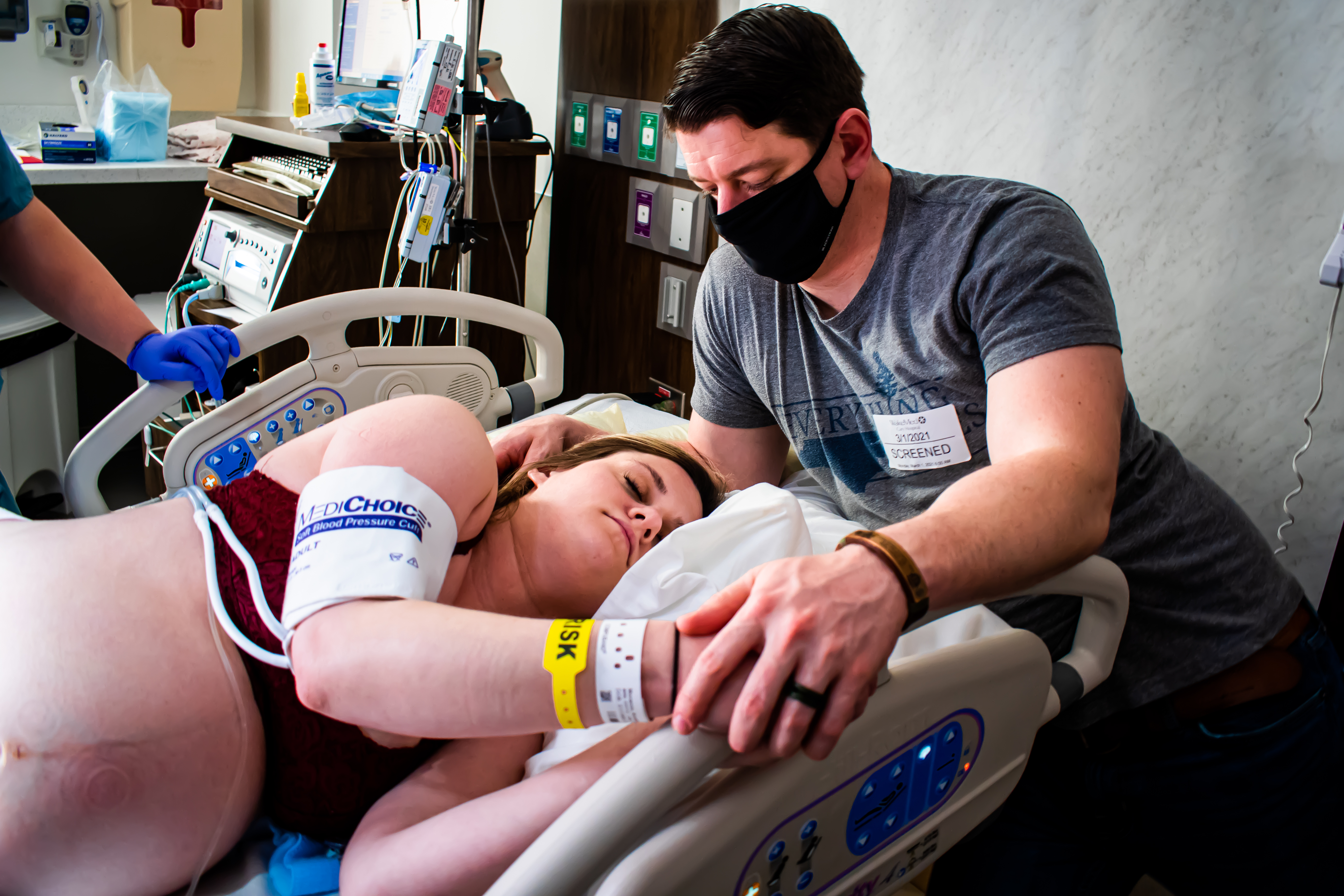 Learn labor positions & comfort techniques
Learn when to use certain laboring positions, and how to apply different counter pressure techniques to help your partner find relief during labor! The e-book is filled with quick tip ideas on how to help too, such as making sure their water is filled up!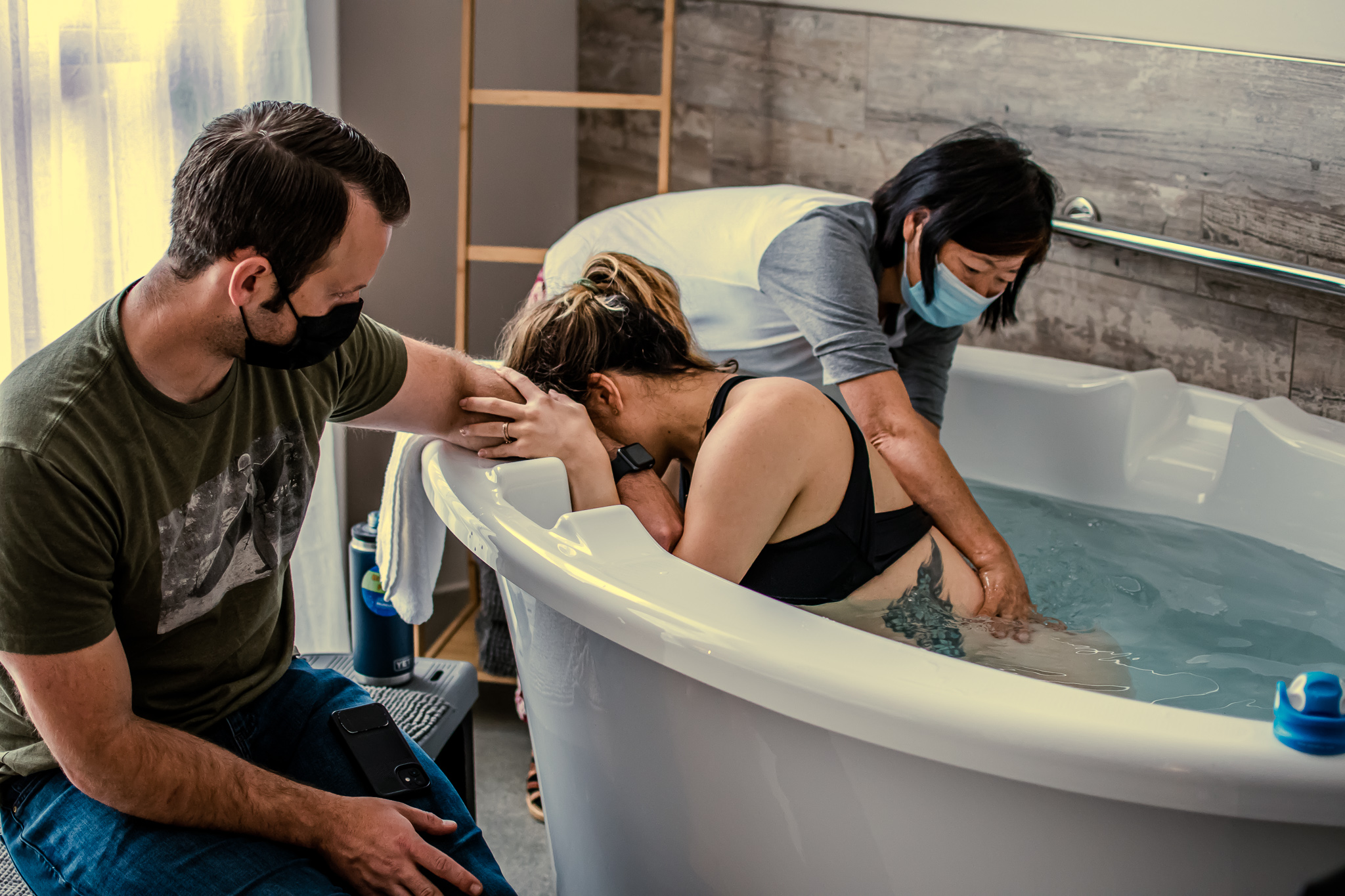 Workout in Preparation for Labor & Labor Support
We often forget how physical labor support can be! It can leave partners fatigued and worn out, right alongside their partner who just gave birth!! Our 4-week program has an emphasis on chest, triceps, and lower back to help you feel strong throughout contractions!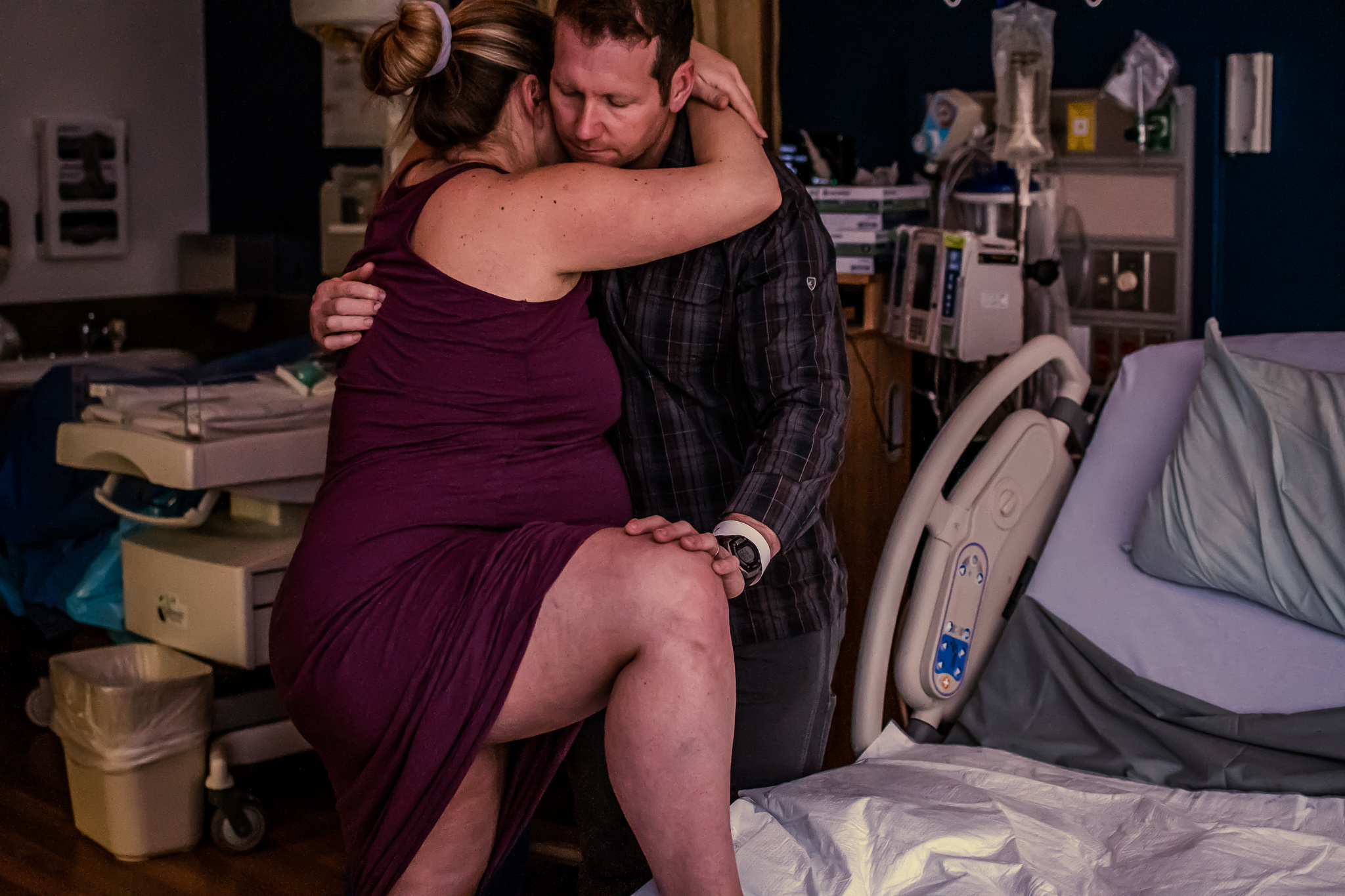 We incorporate eight conversational prompts for you and your partner to discuss with one another. These prompts will help you plan for the postpartum period, such as how do we plan to continue to bond as partners, and also individually with our child/older children?
Example Curriculum
Available in days

days after you enroll

About the Program
Available in days

days after you enroll

4-Week Labor & Birth Partner Prep Program
Available in days

days after you enroll

Labor Prep Workouts
Hey! We are Gina & Barron!
We have two children, and two very different birth stories. But, each experience still involved a lot of support from my husband during birth.
We developed this program together based on our experience having had two long labors that required a lot of counter pressure and physical support!!
We want to help you physically prepare for birth, feel confident that you can guide your partner into helpful laboring positions and provide comfort; and encourage conversation and planning for the postpartum.