Find relief and strength through your pregnancy!
We do NOT need to suffer from pelvic girdle pain throughout pregnancy. Common advice maybe you just need to wait until your baby is born for relief... but this is so false! We can find relief and stay comfortable throughout our pregnancies! Our program is designed to help you STAY comfortable throughout your pregnancy, feel STRONG and CONNECTED to your core, and move throughout your day with no limitations!
What's included in this program?
9x 20-25 minute long On-Demand Pelvic Stability Workouts
Pelvic Girdle Pain Webinar Recording
E-Book of the Programming
Educational Videos on HOW to approach the fitness program. How we move is more important than simply doing an exercise.
Breakdown videos for EVERY exercise. Each breakdown video includes several modifications to both advance and regress movement based on your pelvic comfort level.
Each workout day incorporates each myofascial sling to help your core stay strong throughout pregnancy and postpartum!
Who is this program for?
Prenatal, postnatal, or any phase of life where you want to feel more comfortable in your pelvic and core!
If you are experiencing pelvic girdle pain or discomfort, and not finding relief with other methods yet.
If you want to strengthen your core functionally and safely throughout pregnancy and the postpartum period.
Stability Exercises
More stretching is usually NOT the solution to pelvic comfort! Rather, we need a focused approach on strengthening. Our program incorporates the myofascial slings to bring stability to the pelvis.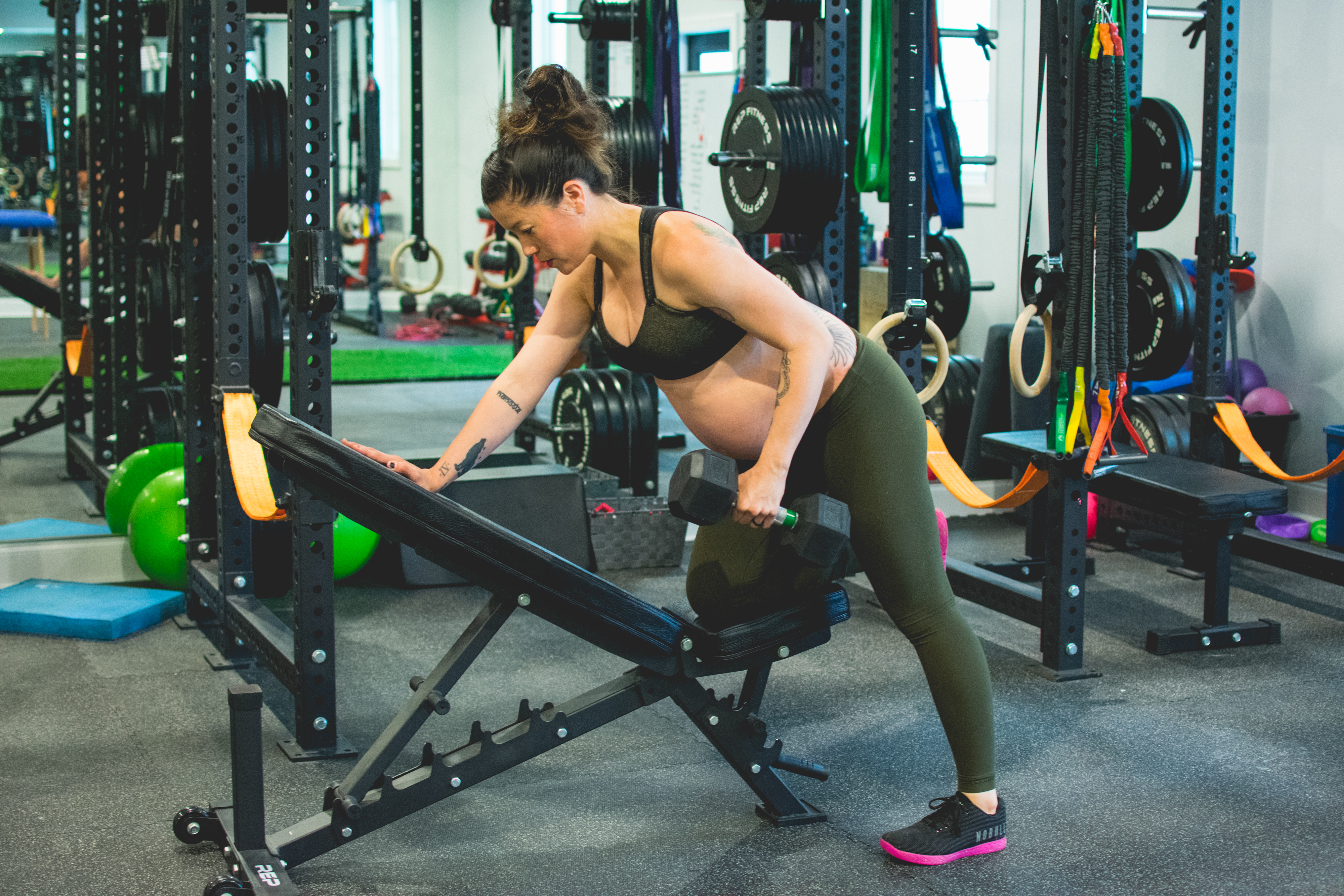 Videos to Follow
Workout with Roxanne and Gina as you follow our on-demand video with movement cues. Every exercise has an example modifications so you know how to both advance and regress movement based on your comfort level.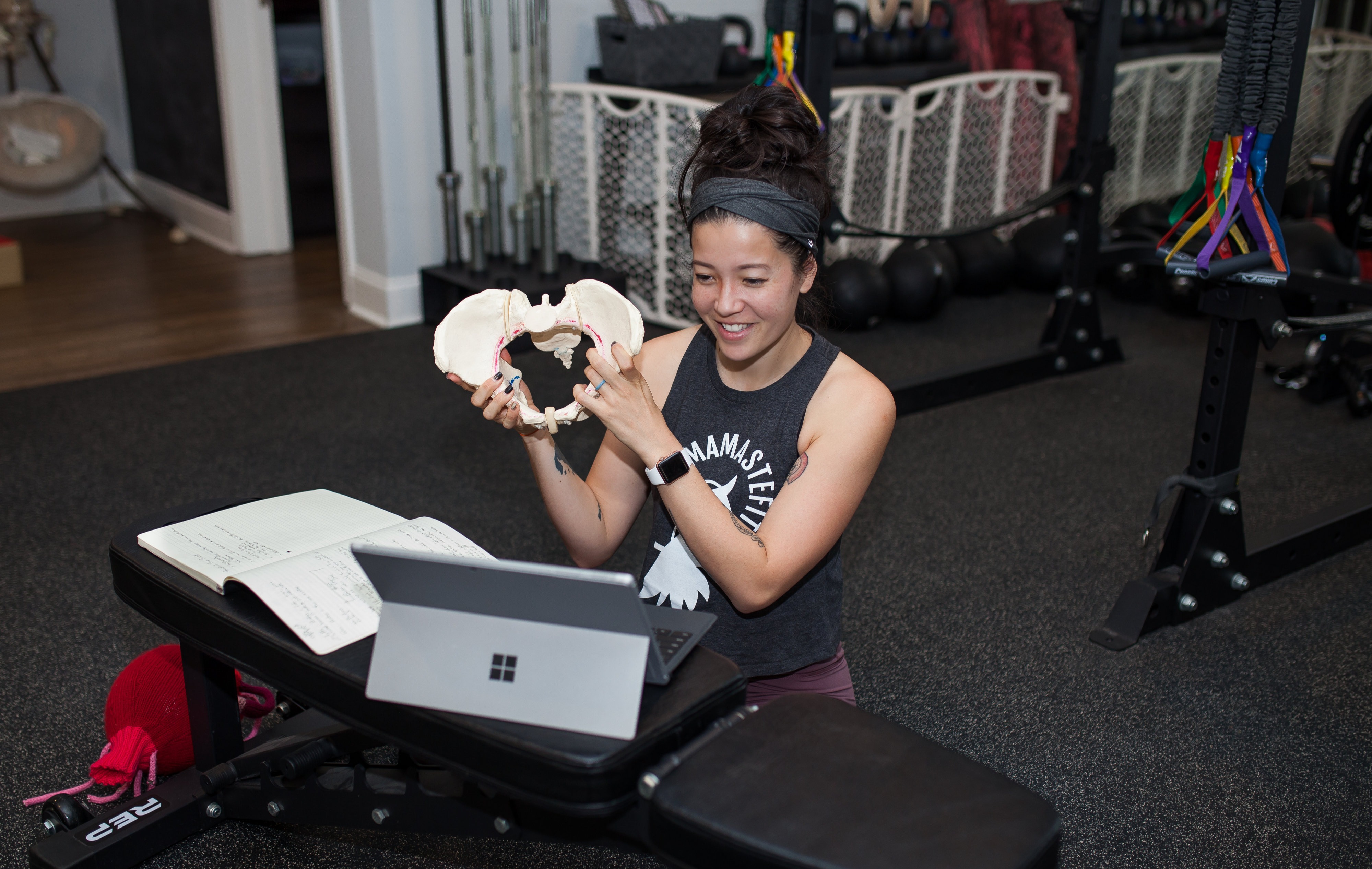 Learn How to Approach Movement
This course includes educational videos on HOW to approach movement! We break down how to modify, how to coordinate breath to movement, and more! Finding relief and strength is more than just doing exercise, HOW we do the exercises is important!
Meet Gina
Gina is the head coach and programmer for MamasteFit. She has been exclusively training prenatal and postnatal in-person and online fitness clients for the past several years. During both her pregnancy, her sister's, and several of her clients, they experienced pelvic girdle pain that made just walking difficult! Gina developed this pelvic stability fitness program after months of research and testing in the MamasteFit fitness training facility. We can proudly say that this program has helped so many find relief!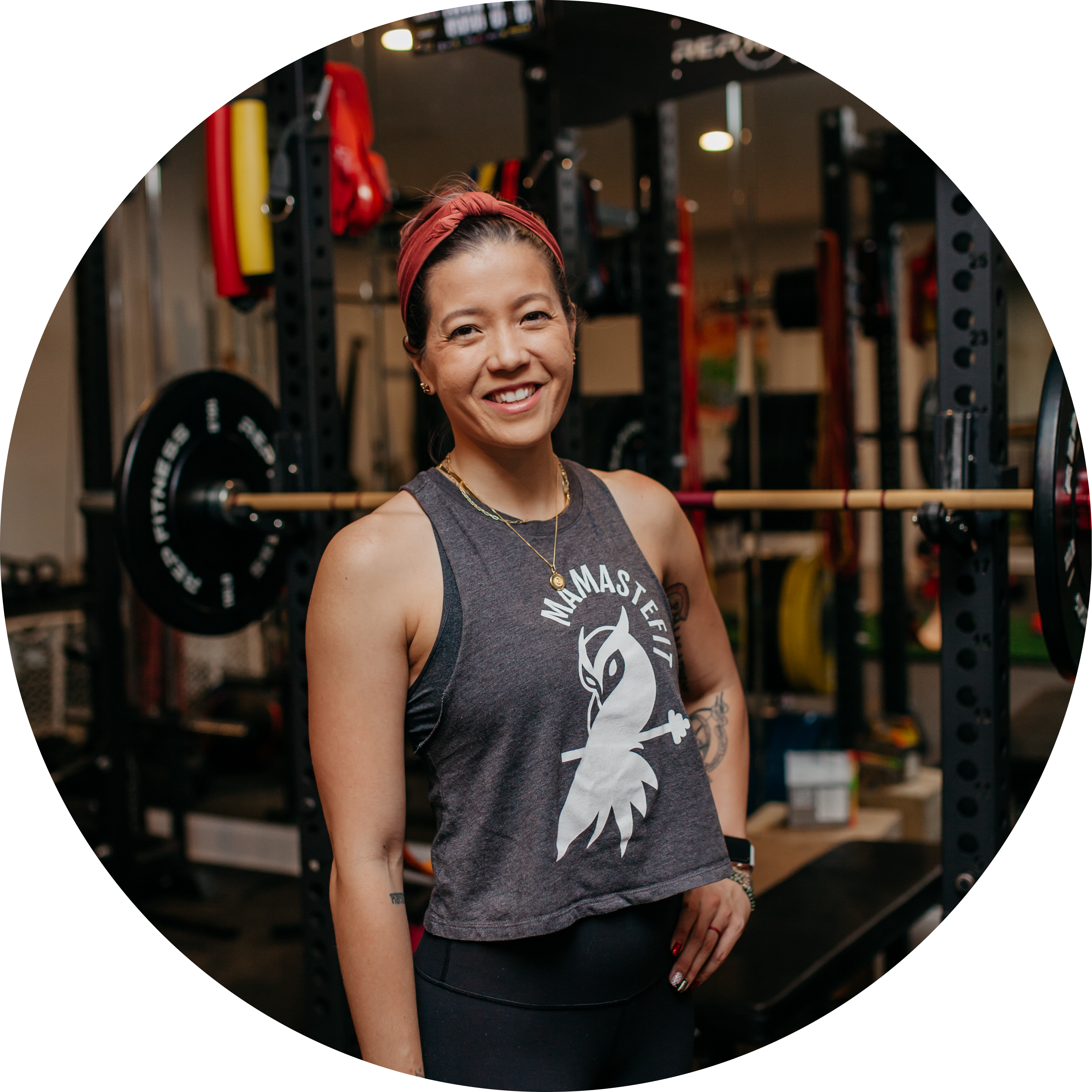 Check your inbox to confirm your subscription